In modern engines, balance shaft gears balance out vibrations, improve performance and reduce operating noise.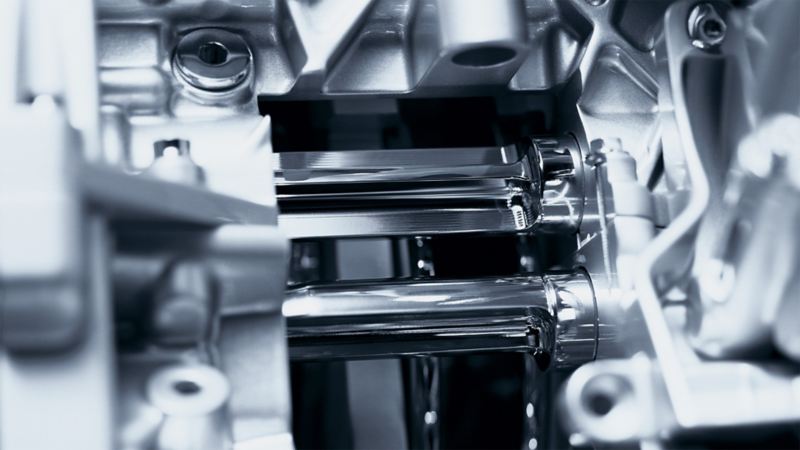 The belt force limiter reduces the force of the belt on vehicle occupants from a certain threshold. It works with the belt tensioner and airbags to reduce the risk of injury to front seat passengers' upper bodies.
To achieve this, a torsion bar is twisted in the belt retractor. The system now releases the belt at a set level of force. The maximum shoulder belt force is reduced and the occupants are restrained more softly by the belt and airbag. This force limiter also reduces impact on occupants without an additional airbag or belt tensioner (e.g. in the rear of the vehicle).
See also:
Belt tensioner
Airbag
In an accident, the seat belt must restrain vehicle occupants as soon as possible and must therefore be fastened tightly. This is not always the case, particularly due to bulky clothing. This effect is known as slack.
Modern belt tensioners contain a small pyrotechnic charge that tenses the belt when triggered. This eliminates slack.
The belt tensioners are triggered electrically by the airbag control unit and tighten the belt within split seconds. As this now fits more closely to the body, the vehicle occupants are now involved in vehicle deceleration sooner and the impact on the body is evenly distributed across the entire restraint process, reducing the risk of injury.
See also:
Airbag
Belt force limiter