The immobiliser is an electronic anti-theft device. When the ignition key is removed, it becomes active and prevents the vehicle from being started by unauthorised persons via the engine control unit. The system uses a transmitter and receiver unit (transponder) built into the ignition key. This sends a new code to the vehicle electronics each time the vehicle is started. The immobiliser lock is only lifted when the key has an appropriate authorisation code. Innovative encryption technology secures the system against electronically copied keys.
Note:
No system can guarantee 100% protection from theft. With a great deal of criminal effort, in some cases, it may be possible to override the electronic immobiliser.
See also:
Anti-theft alarm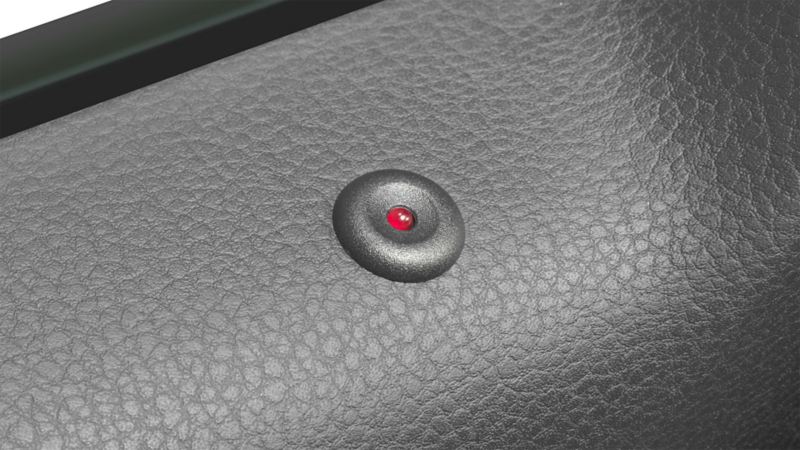 An increasing number of new information, entertainment and communication systems meet growing demands for comfort and safety in a modern vehicle. A radio is standard equipment, while enhancements include a mobile phone, navigation system, DVD playback, etc. To prevent the driver from being bogged down by a range of different operating systems, a central display and operating system, the infotainment system, was developed. This can be used for intuitive operation of almost all vehicle functions. All infotainment system functions can be accessed via a main menu bar, menu function buttons and operating elements on the multifunction steering wheel.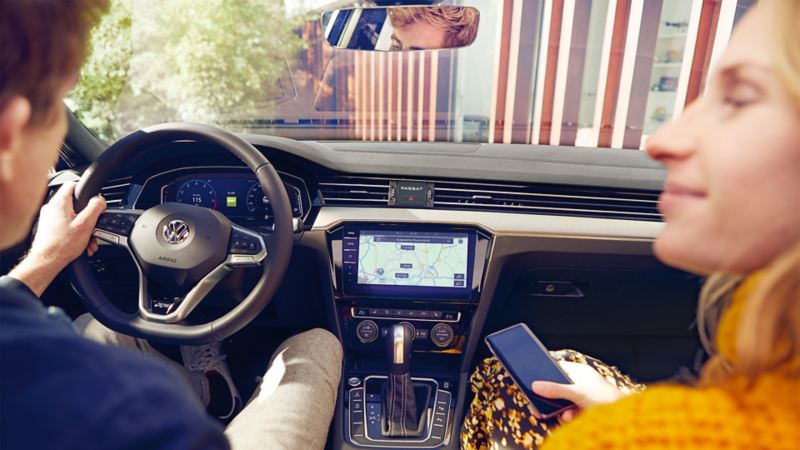 The new generation of anti-theft alarm includes a signal horn which is not connected to the on-board power supply and a time-controlled alarm in the event of unauthorised door opening. The anti-theft alarm including ultrasound interior monitoring secures the doors, luggage compartment, engine compartment and interior against unauthorised use. The ultrasound sensor also picks up when people are trying to get into the vehicle through a broken window. Interior monitoring can be switched off if, for example, pets are left in the vehicle for a short period of time. Locking the vehicle activates the anti-theft alarm, while opening the vehicle switches it off.
Depending on the model, Volkswagen vehicles also feature incline sensors as part of the anti-theft alarm system. They record changes in vehicle location (theft through removal) and raise the alarm accordingly. The anti-theft alarm usually makes a 30-second horn sound first of all. The hazard warning lights then flash continuously.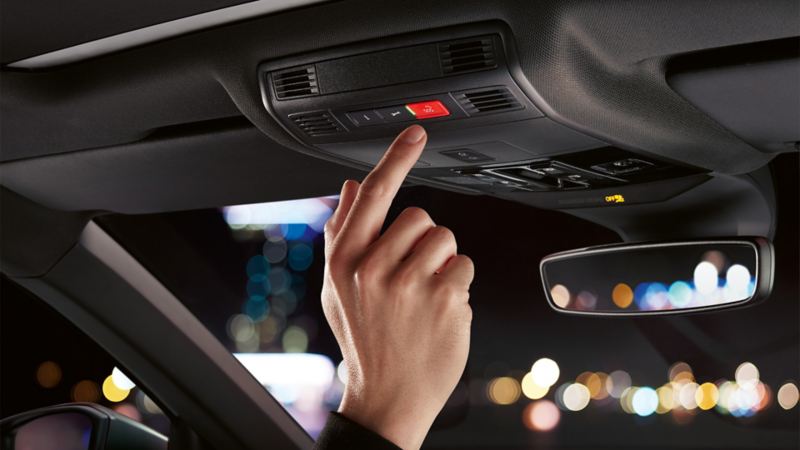 IONITY is a Joint Venture between the German automotive industry and Ford, in which the Volkswagen Group is also involved. IONITY is providing quick-charging stations with CCS connections on key motorways and main traffic arteries throughout Europe, which offer a charging power of up to 350 kW.
IQ.LIGHT – matrix LED headlights

The IQ. LIGHT –  Matrix LED headlights is a segmented LED cornering light including full LED. As well as the basic dipped beam and main beam headlight functions, Matrix technology allows specific individual LED segments to be switched on or off, allowing for a range of different distributions of light for different driving situations.
On journeys using the main beam headlight, a camera can detect and record oncoming vehicles and vehicles in front. Specific LED segments are activated, switched off and/or dimmed to allow the vehicle to be driven with the main beam headlight on at all times without dazzling other detected road users*. If a traffic sign is detected, the brightness of the relevant segments illuminating the sign can be reduced: this makes it possible to reduce dazzling caused by the traffic sign's reflection*.
The segments in the IQ.LIGHT – Matrix LED headlights form the main light function, allowing the width, range and intensity to be adapted to suit the situation*. The Matrix technology can help illuminate the road much more effectively, with a positive impact on dazzling and distracting reflections, ensuring a comfortable driving experience at night.
 
* within the system's limitations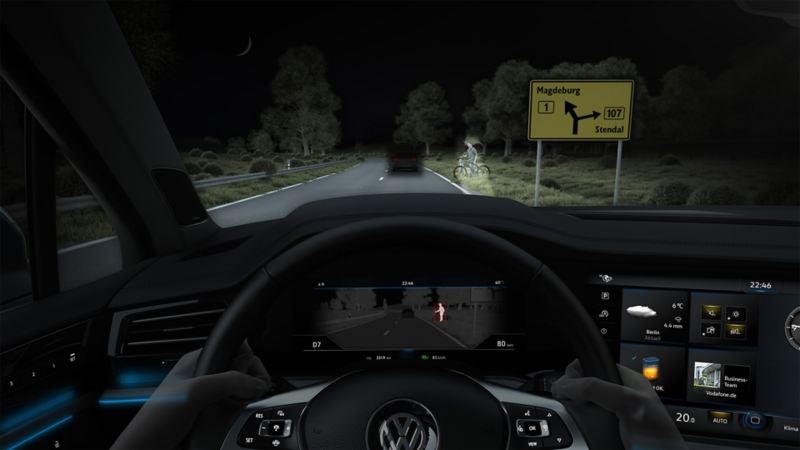 ISOFIX is an attempt by reputable car manufacturers to create a uniform, optimum standard for fastening child seats. ISOFIX is not an official DIN standard.
ISOFIX child seats are equipped with a simplified fastening device. They can be used in all vehicles which have already been equipped with appropriately standardised connectors in their design. The child seat preparation comes with two fixing eyelets which are firmly connected to the vehicle body. ISOFIX-ready child seats are firmly attached using two attachment arms in this connection.
ISOFIX child seats are easy to fit and offer maximum safety thanks to being securely fastened to the vehicle body. All vehicles in the Volkswagen product range have ISOFIX fixing eyelets in the rear.