In this suspension, the wheels are controlled by a wishbone beneath the wheel centre (mostly a triangle wishbone), a suspension strut and a track rod. Wishbones are connected to the subframe using two rubber-metal mountings each. The arrangement of both rubber mountings relative to the wheel centre and corresponding identifier design achieves optimum agility, safety and comfort without any reciprocal influence.
When driving, this axle design offers a remarkably high level of driving comfort and good driving safety. The benefits of the MacPherson axle are low unsprung masses, a large support base, low forces and a more compact design. Named after its inventor, the design has been developed over the decades and is now the standard design for many vehicles up to the mid-range segment.
See also:
MacPherson suspension strut
Double wishbone axle
Semi-trailing arm axle
Multi-link rear axle
Trapezium link rear axle
Torsion beam rear axle
Four-link front axle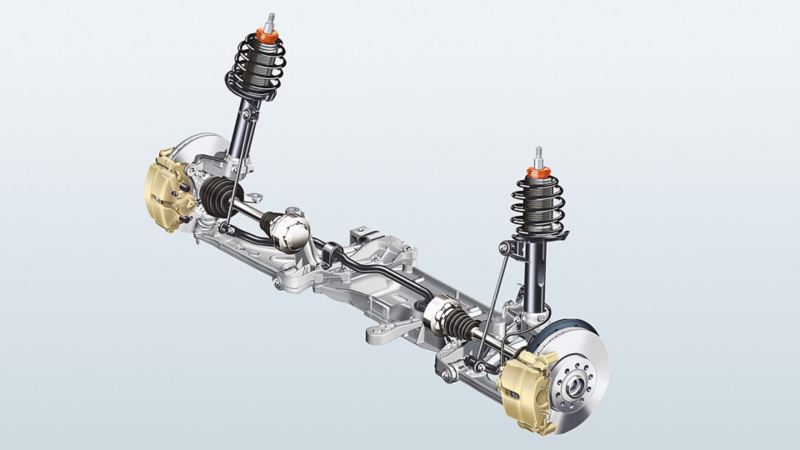 MacPherson suspension strut 

MacPherson suspension struts are a specific form of single-wheel suspension on a vehicle's front axle. The MacPherson suspension strut connects the hub carrier and the vehicle body. The suspension strut has the following functions: vehicle suspension, limitation of compression and rebounding pathways (rebound stop and compression stop), vibration dampening, inclusion of suspension strut mounting for connection to vehicle body and transfer of steering movement. The use of light and high-strength materials reduces unsprung masses, benefiting driving characteristics and comfort. One of the advantages of this system is its compact, lightweight design. The large spring deflections are another.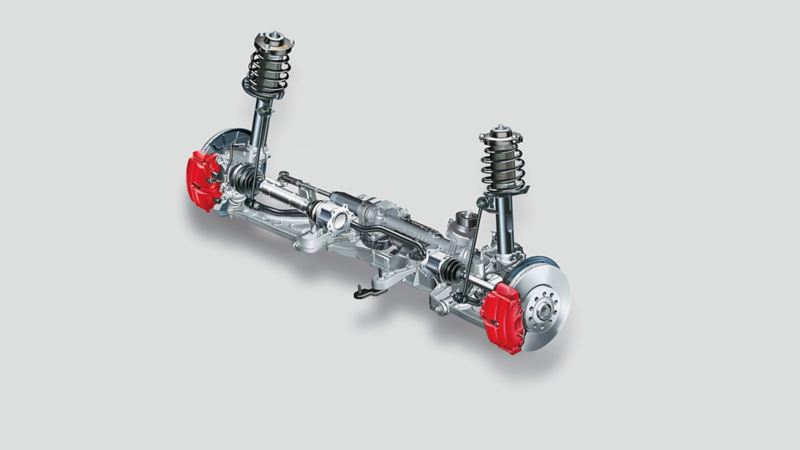 Seats with air conditioning and massage function offer luxurious comfort and relaxation.
Air conditioning:
Heating and cooling seat cushions and backrests through ventilation enhances wellbeing and prevents cramped posture.  Seat heating also allows vehicle occupants to do away with winter clothing that restricts their freedom of movement in the car. This makes seat belts fit better, allowing them to offer better protection. As an example, this helps the restraint system work better.
Massage function:
The massage function takes the strain off the spine and back muscles and can make a positive contribution to wellbeing.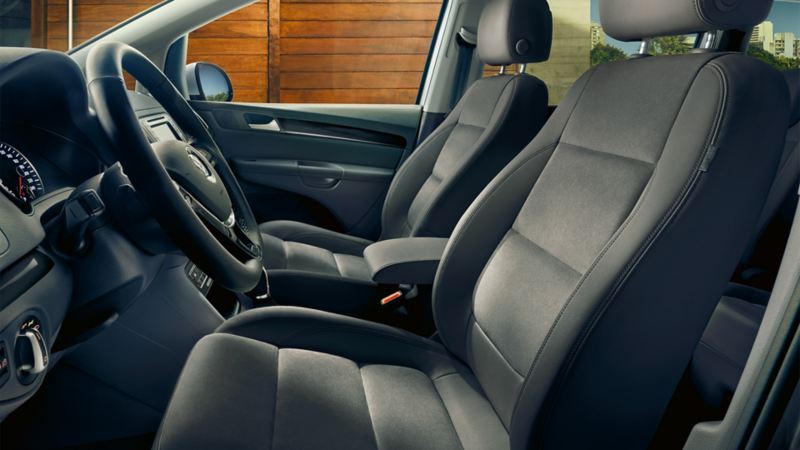 All ID. models are based on the Volkswagen modular electric drive matrix (MEB). The scalable battery lies at the core of this vehicle architecture – which is fully integrated into the structure of future electric vehicles. This results in ranges of over 550 kilometres (according to the WLTP). The design and vehicle interior can be flexibly designed, thanks to the MEB – everything is possible, from compact cars to SUVs and buses.
The MEDIA-IN socket is an interface for MP3 players with USB certification, 4th generation Apple iPods and onwards, and external data storage. The interface allows users to play audio files directly from mobile data storage via the built-in infotainment systems. The radio or navigation system is used to operate this function. It displays the folders, playlists and titles, which can be selected using the touchscreen.
MEDIA-IN is only available to order in conjunction with certain radio and radio navigation systems.
See also:
Radio navigation system
AUX-IN socket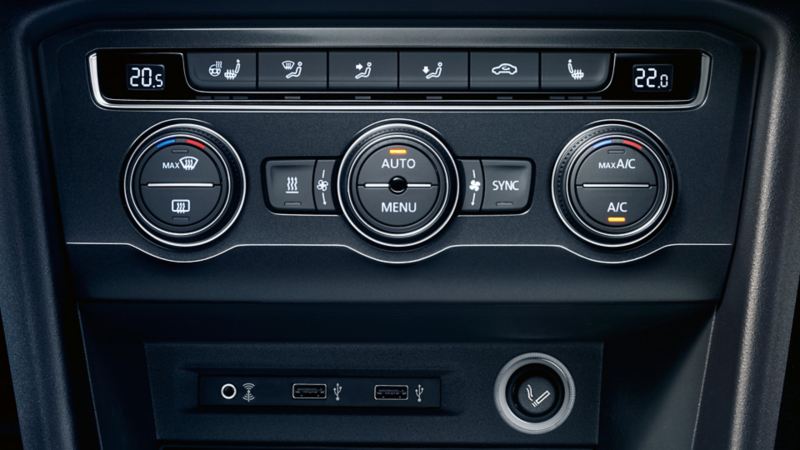 The memory effect describes the capacity loss with certain types of rechargeable battery, which are not fully discharged before being recharged. It is assumed that the rechargeable battery "notices" the energy requirement. Over time, it then only provides the amount of energy needed in previous charging processes instead of the original amount of energy. Having said that, this effect should no longer occur with modern lithium ion rechargeable batteries.
Seats with memory function allow different people's individual seat adjustments to be saved and recalled at the touch of a button. The driver's seat and exterior mirror settings can be assigned to a vehicle key.