The fuel available with the name CNG (Compressed Natural Gas) is based on natural gas. It is available in Germany in two forms:

H-gas: High calorific gas = higher energy content


L-gas: Low calorific gas = lower energy content

The higher energy content of H-gas allows for longer ranges than with the same quantity of L-gas. By 2029, the majority of 'L-gas' regions, which are primarily found in the north and west of Germany, will also be switched to H-gas.
Difference between natural gas (CNG) and Autogas (LPG)
Primarily composed of methane, natural gas is the hydrocarbon compound lowest in carbon. It is lighter than air, escapes upwards and evaporates accordingly. This means that in principle, vehicles with a natural gas drive are permitted in any underground car park in Germany, according to the regulations on parking garages in the individual German states.
The energy content of a kilogram of natural gas (H-gas: 14 kWh/kg) is the equivalent of around 1.5 litres of petrol or 1.3 litres of diesel. Natural gas contains almost twice as much energy as liquefied petroleum gas (7 kWh/l).
Unlike natural gas (CNG), Autogas (LPG) is a by-product of oil and natural gas extraction and heavier than air. This means that there is a risk of gas collecting on the ground or in recesses. This means that it is often not permitted to park LPG vehicles in underground car parks.

See also:
Natural gas vehicles
CNG (Compressed Natural Gas)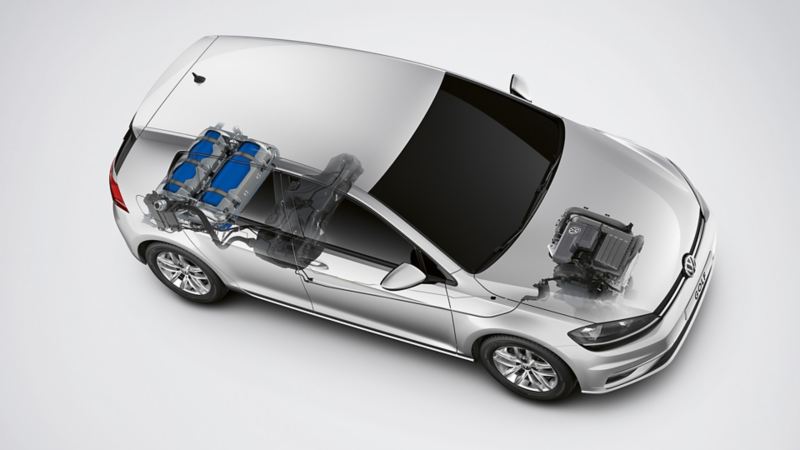 Volkswagen offers vehicles with natural gas drives under the TGI (and eco up!) names.
All engines are optimised for running on natural gas. This reduces consumption and has a positive impact on emissions. Natural tanks are integrated as compact underfloor solutions and only slightly limit variability and interior or loading volume slightly.

See also:
Natural gas
TGI
CNG (Compressed Natural Gas)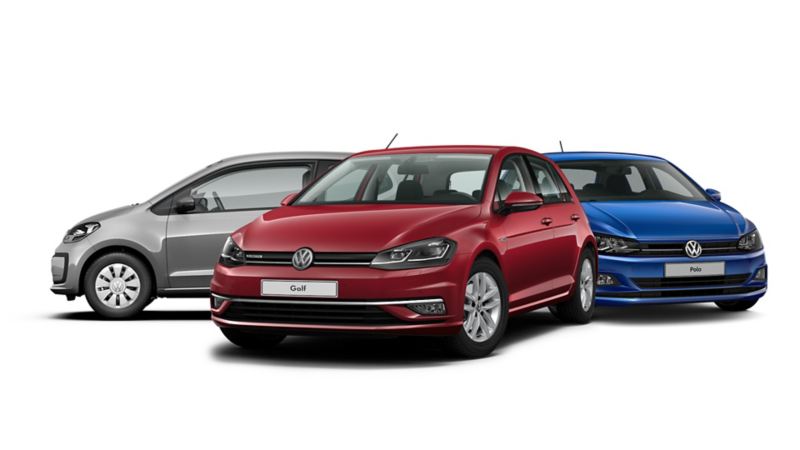 "Volkswagen Naturstrom®" is a protected trademark in 28 EU countries. Essentially Volkswagen defines the quality criteria for Naturstrom as follows:

The current must be 100% CO2-free


The Naturstrom must be generated 100% from renewable sources


The electricity either needs to be own-generated or be "Guarantee of Origin" electricity, i.e. the electricity is bought coupled with its Guarantees of Origin and from countries in which there is physical delivery capability.

Elli also solely offers Volkswagen Naturstrom®.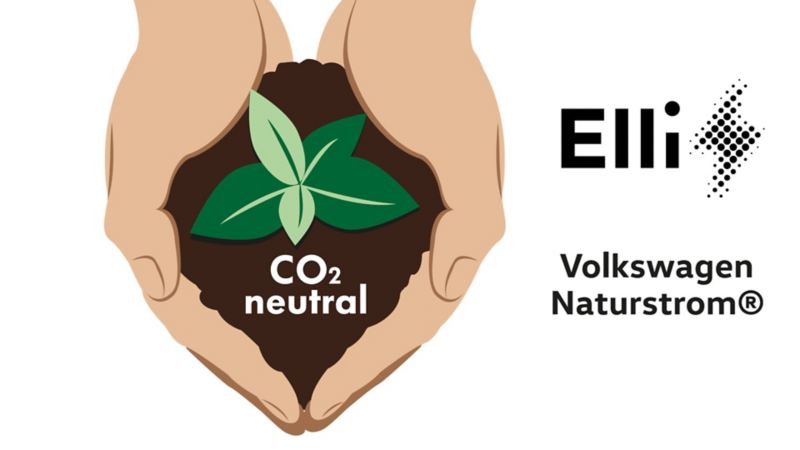 NEDC stands for New European Driving Cycle and refers to a test procedure that has been used across Europe to record vehicles' exhaust gas emissions and fuel consumption since 1992. The NEDC applies to all passenger vehicles and light commercial vehicles.
The NEDC test method was replaced by the WLTP test method in September 2017.
NEDC driving cycle
In a driving cycle, a vehicle is run under set conditions in order to determine its fuel consumption and CO2 emissions. The exhaust gas levels measured are a part of the manufacturer's specifications for the approval and sale of vehicles. Conditions specified for a driving cycle include start temperature, speed, load and the beginning of exhaust gas measurement.
The standardised NEDC driving cycle is run on a t